About Our Laser Hair Removal NY Center
Momo laser hair removal NY is all about integrity and excellence. As the world's most advanced treatment for effective removal of unwanted hair, this is great news for men and women who want to get rid of excessive hair. Our New York City laser hair removal treatments are a safe, noninvasive, permanent solution to unwanted hair on all body parts and on any skin type or complexion. Each New York City hair removal treatment is customized to address individual concerns and uses the most effective technology and techniques. We've created a truly unique space that serves as one of the top centers for laser hair removal in New York City. Momo is sleek and sophisticated, yet uncommonly warm and inviting. The staff has been painstakingly selected and represents the very best in their respective fields.
CONTACT US
Book now
We use only the finest, state-of-the-art lasers, which enables us to provide our clients with the latest and very best laser hair removal technology. Male or female, light or dark skin, fine or coarse hair, our remarkable hi-tech machines get rid of unwanted hair anywhere on your face or body.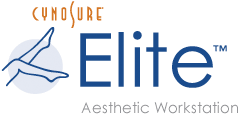 Cynosure's Elite is the most comprehensive laser hair removal system available today. It is designed for all skin types (light or dark); giving us the advantage to treat the broadest range of clients. This revolutionary technology combines two optimal wavelengths in one system: the 755-nm Alexandrite Laser and the 1064-nm Nd:YAG Laser. It is basically 2-machines-in-1 providing an easy, safe, effective and fast treatment.

GentleYAG™ effectively treats all skin types, including tanned skin, enabling us to treat clients year-round. GentleLASE 755nm Alexandrite Laser is Candela's premier hair removal laser, treating all skin types quickly, comfortably and effectively.

Did You Know…
Keratosis pilaris (KP, also follicular keratosis) is a very common genetic follicular condition that is manifested by the appearance of rough bumps on the skin. One of the Effective Treatments are Laser assisted hair removal. more info->
Member of Allied Health Associations, Board certified laser professionals, and FDA approved.